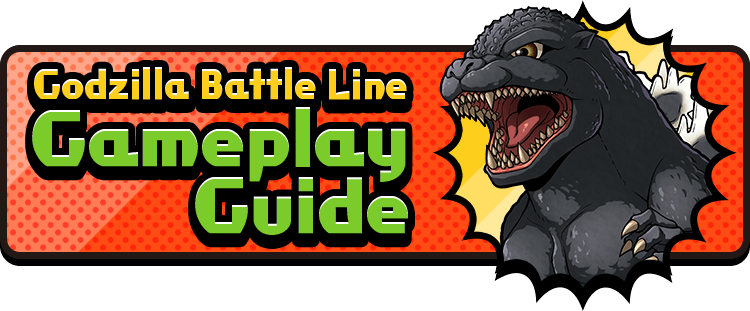 All the popular monsters and weapons from the Godzilla series are ready for battle!
Build your own team of the strongest monsters and fight against players from all over the world in real time!
Get ready for fun but intense 3 minute battles!

※Please note that the screen is under development and may differ from the actual screen.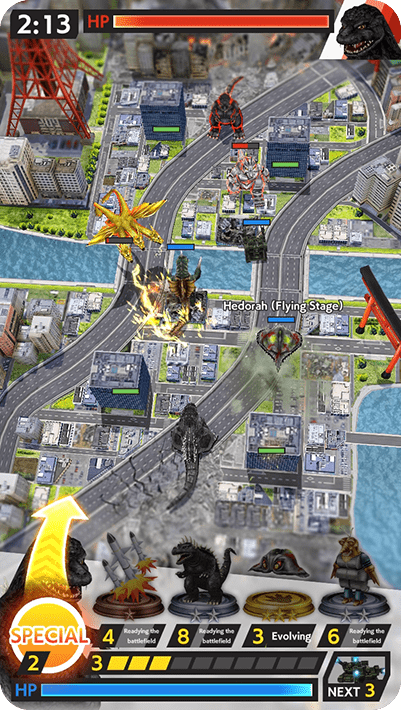 Battle: Plan your strategy and send your monsters into battle!
Each monster will think and act on its own, and when they approach the other player's monsters, the fight begins!
If your monsters defeat the other player's lead monster, victory is yours!
Team Formation: Godzilla, Mothra, King Ghidorah and all your favorite monsters are ready for battle!
Choose your monsters and weapons, and build the ultimate team!
The key to victory lies in the monsters and weapons you have on your side!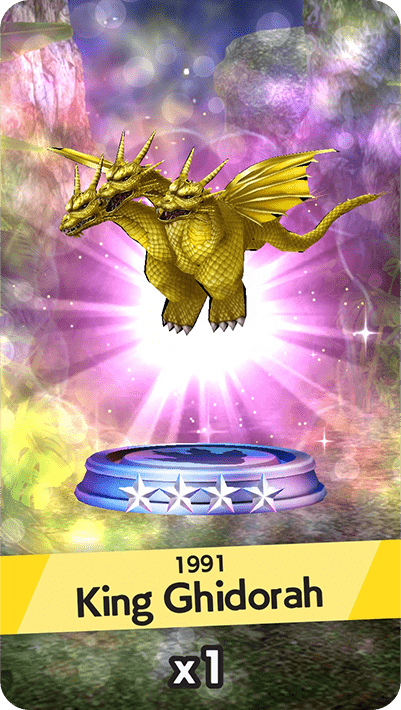 Discovering and Upgrading Monsters: Win battles to acquire maps of Monster Island!
Explore the maps and discover new monsters!
If you find a monster you already have, use it to upgrade your monsters!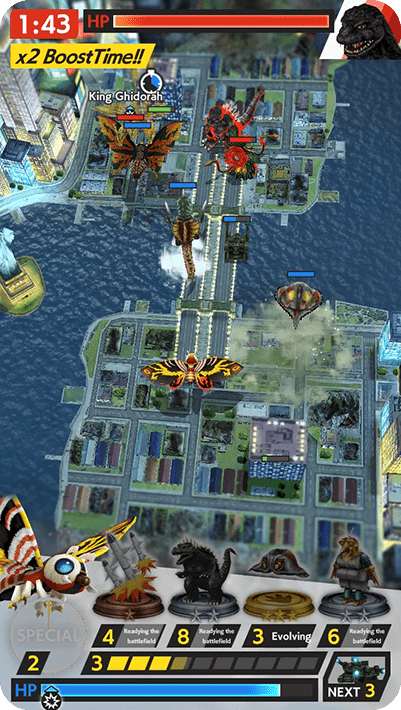 Battle Stages: Cities all across the world become the stage for the ultimate monster showdown.
How your monsters interact with the unique features of each terrain will decide the winner!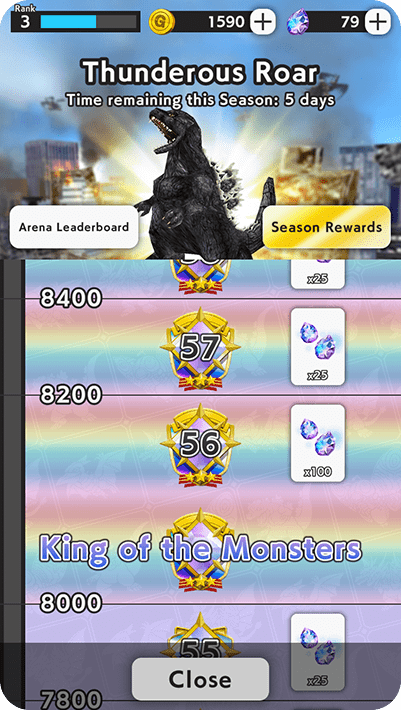 Ranked matches: Aim for first place in the monthly ranked matches!
Get special rewards based on your ranking!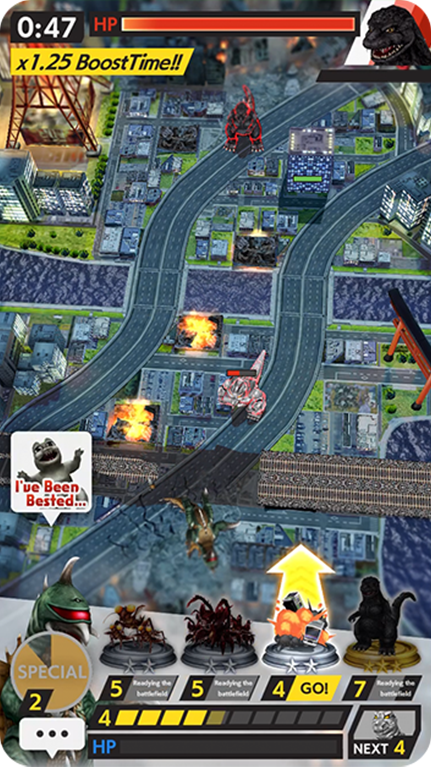 Stickers Send stickers to your opponents to communicate in a simple and fun way.
You can communicate with your opponent in a variety of situations, such as when you're frustrated because you lost a game by a narrow margin, or when you've managed to get the 3rd Force on your side.
Start building your sticker collection and let your favorite monsters do the talking!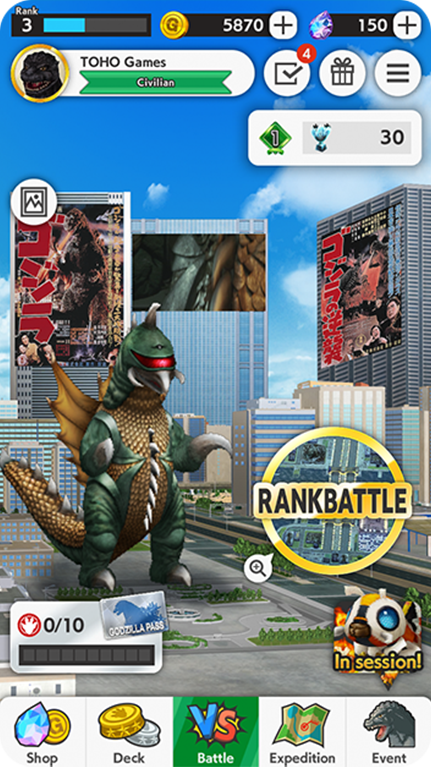 Home screen
customization You can change the background of the battle screen!
You can even place custom objects such as posters and movies on some of the backgrounds!
Customize your own favorite screen!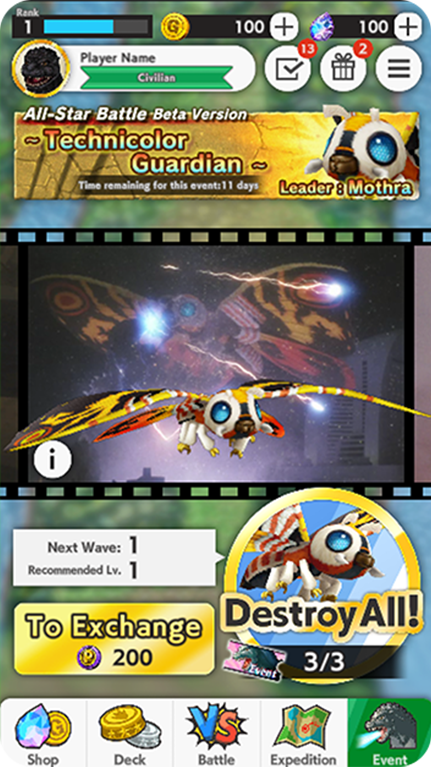 Event Mode
"All-Star Battle" Take on Solo Play in Event Mode!
Take command of all battle pieces to defeat wave after wave of enemies!
Get rewards that are exclusive to Event Mode!
The event mode will be available for a limited time only.



Title
GODZILLA BATTLE LINE
Game genre
Real-time Strategy
OS
iOS/Android
Price
Free to play
(with optional in-game purchases)
Release
Receiving rave reviews!